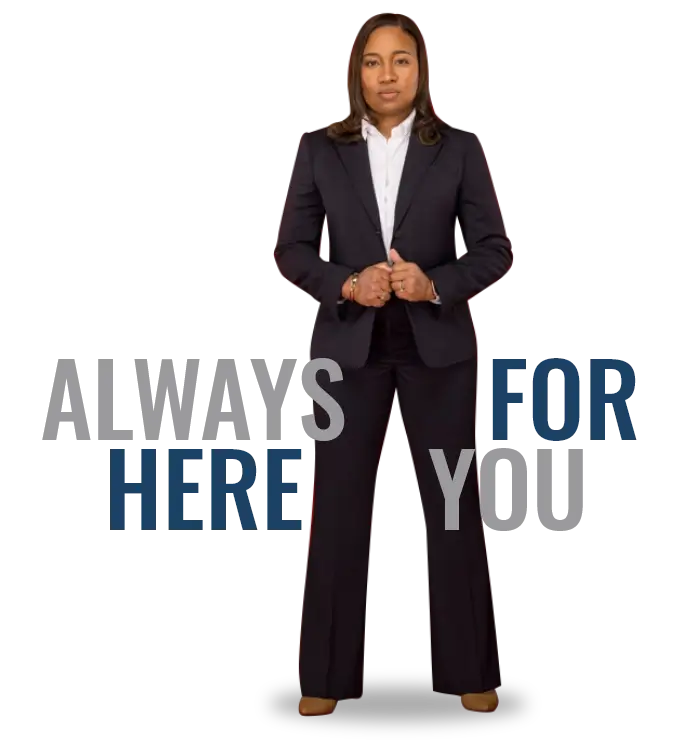 Atlanta Employment Law Attorney
If you are an employee who has suffered discrimination or harassment in the workplace, an accident victim harmed by the negligence of another, or a small business owner needing legal advice and professional assistance, you'll find the solutions you are looking for at The Forsythe Law Firm.
Firm founder and lead attorney Christine A. Forsythe has been practicing law for over a decade, including serving as in-house counsel for corporations and representing a major auto insurer defending personal injury claims. She knows the insurance company playbook, and she understands employment law from both sides of the employment relationship. This varied and diverse legal background makes attorney Forsythe perfectly suited to craft your case from the very start with an eye toward achieving successful, exceptional results.
Licensed to practice law in both Georgia and Florida, attorney Forsythe has handled claims on a national scale, including trying numerous cases to verdict. She represents clients in both State and Federal Courts. Attorney Christine Forsythe is not a lawyer who is intimidated by the thought of going to trial; she does it, she knows how to do it. If your case cannot settle on appropriate, satisfactory terms, The Forsythe Law Firm is ready and able to litigate your claim all the way to a jury verdict or court judgment.
Attorney Forsythe is a proud alum of The University of Georgia School of Law. She is well-respected among her peers as both an Atlanta employment law attorney and a personal injury lawyer. She is also well versed on providing outside counsel services to small businesses. She is involved and active in the American Bar Association and National Employment Lawyers Association and is regularly invited to speak at conferences on important legal topics to her colleagues in the legal profession. If you have legal needs in any of the following areas, you'll benefit from the knowledge, skills and experience you'll find at The Forsythe Law Firm.
Employment Law
The Forsythe Law Firm engages in a comprehensive employment law legal practice, including representing victims of discrimination and harassment in the workplace. Our firm's employment discrimination practice covers all of the following areas:
Discrimination based on race, color, religion, or national origin
Hostile Workplace Harassment
Disability Discrimination
Age Discrimination
Sex/Gender Discrimination
Pregnancy Discrimination
Sexual Orientation Discrimination
In addition, we represent employees engaged in wage and hour disputes with their employers, covering issues including unpaid overtime, minimum wage violations, tipped worker errors, misclassification errors, FMLA violations, and wrongful termination. We represent employees who have been retaliated against at work for complaining about discrimination or wage violations, participating in investigations, or filing workplace safety complaints with OSHA (the Occupational Safety and Health Administration).
Our well-rounded employment law practice further includes negotiating employment contracts, severance packages, non-solicitation agreements and non-competes, and also representing workers in employment disputes related to these areas.
Personal Injury
If you have been injured because of the negligence of another, we'll go to work holding them accountable to you for the full extent of the damage caused, including compensation for your medical expenses, lost income, and pain and suffering. With years of experience practicing insurance defense, we know personal injury claims from the inside out. We know what your claim is worth and how to prove it, when to settle and when to litigate to get you the best result. Our comprehensive Atlanta personal injury law practice encompasses all of the following types of injuries and accidents:
Car Accidents
Trucking Accidents
Motorcycle Accidents
Pedestrian Accidents
Bicycle Accidents
Rideshare Accidents (Uber, Lyft)
Drunk Driver Crashes
Distracted Driving Accidents
Uninsured Driver Accidents
Hit-and-Run Accidents
Workplace Accidents
Construction Accidents
Premises Liability
Slip and Falls
Dog Bites and Animal Attacks
Nursing Home Abuse and Neglect
Catastrophic Injuries
Wrongful Death
Small Business
As a small business owner, you wear a lot of hats and do whatever it takes to get your business off the ground and keep it afloat. The Forsythe Law Firm complements your efforts by serving as your outside general counsel, providing advice and legal assistance as you need it. We are always a phone call or email away, ready to answer your questions, create or review legal documents, head off disputes, and ensure compliance with Georgia state and federal laws and regulations. We advise and assist new business owners with entity formation, and we represent established companies in all manner of business litigation, including breach of contract disputes, business torts, and corporate and commercial litigation. The Forsythe Law Firm is the right size to serve your small business legal needs.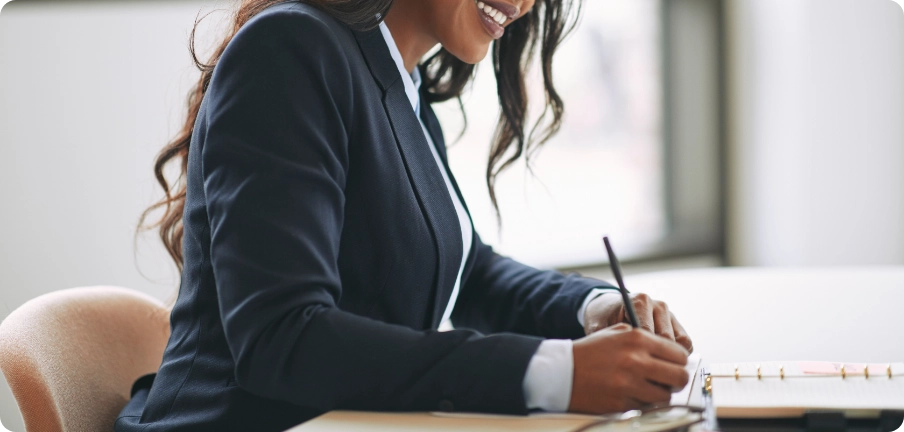 Contact The Forsythe Law Firm Today
The Forsythe Law Firm, LLC represents clients in Atlanta and surrounding areas, and attorney Christine Forsythe is licensed to practice law and experienced in both Georgia and Florida courts and has handled claims on a national scale. Contact us today to speak with our Atlanta employment lawyer, discuss your needs, and find out how we can help. Call our experienced Atlanta employment law & personal injury attorney today.