Exceptions to Georgia Workers' Comp Laws for Workplace Accidents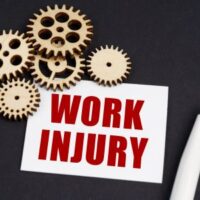 There is a wide range of work-related hazards that impact Georgia employees on a daily basis, no matter what your industry or position with an employer. According to US Bureau of Labor Statistics (BLS) data, there are 91,200 recordable cases across Georgia every year. More than half, 44,000 of these injured employees, will be forced to take time off, deal with a job transfer, or work with a restriction. If you were injured or suffered from an occupational illness, it is reassuring to know that the state workers' compensation system allows you to seek benefits as designated by law.
However, a fact that comes as a surprise to some is that workers' comp is your sole remedy in most situations. You are limited to filing a claim, and it is not possible to recover for certain types of damages. There are some exceptions to this rule, and they are worthwhile to pursue so you can access all damages available under the circumstances. You should consult with an Atlanta workplace accidents attorney to determine the best strategy, but some background is informative.
Exceptions to Workers' Comp: For almost all work-related conditions that cause illness or injury, the employee's sole remedy is filing a workers' comp claim. There are certain scenarios in which it IS possible to sue in court, so the exceptions to this rule are:
Your employer does not carry workers' comp insurance as required by law.
Your employer caused the accident or created an on-the-job hazard through reckless or intentional misconduct.
A third party, unrelated to your employer, was responsible for causing an accident while you were performing job tasks.
Principles of Fault: In a workers' comp claim, you do not need to show that your employer was negligent. The laws provide a no-fault system, which makes it easier for injured employees to get their benefits promptly.
If you qualify under one of the exceptions, you DO need to prove fault. The level of proof varies, since you must show recklessness or intentional misconduct if your employer is accountable. When a third party caused your injuries, you must prove that person breached the duty to act with reasonable care. A common scenario is job-related traffic accidents, when you are hit by a negligent driver while working.
Comparing Types of Damages: It is to your benefit if your case falls into one of the exceptions to workers' comp as the sole remedy for injured employees. In a personal injury case, you can recover noneconomic damages that are barred in a workers' comp claim. These losses affect your quality of life, and they include pain and suffering, emotional distress, scarring and disfigurement, and others.
Discuss Remedies with a Georgia Workplace Accidents Lawyer
If you were hurt at work, please contact The Forsythe Law Firm, LLC to learn more about your options. You can 404-476-2717 or go online to set up a free consultation at our offices in Atlanta, GA. We can discuss exceptions to workers' comp and determine how to proceed.
Source:
bls.gov/iif/state-data.htm#GA