Tips to Avoid Bicycle Accidents in Atlanta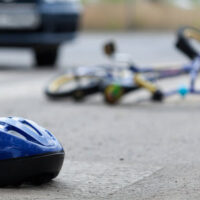 Whether you ride for fun, transportation, or exercise, bicycles are a popular way to get around Atlanta. Many of the urban spaces even encourage biking, with designated bike lanes, paths, and locking facilities. However, as more people become bicycle enthusiasts, you can expect collisions to increase. According to the Georgia Department of Transportation (GDOT), there are 736 bicycle crashes across the state every year. These bicycle accidents cause around 16 fatalities and more than 580 injuries to victims, leading to significant losses.
You should certainly listen to any tips that will help keep you safe while riding, but keep in mind that riding in the city is very different than in rural areas. There are many hazards in busier regions, especially in metros that encourage people to bike. If you were injured or lost a loved one, discuss your legal options with an Atlanta, GA bicycle accidents attorney. It is also helpful to review some tips to avoid bike crashes while riding in the city.
How to Avoid Being in a Bike Collision: You should stick to all the same safety recommendations you follow every time you get on your bicycle, but there are a few to note when in the city: 
Follow all traffic signals.
Use bike lanes where available.
Wear brightly colored clothing to increase visibility.
You must stay as close to the right of the road and shoulders as possible, unless turning.
Always ride in the same direction as traffic.
Look out for cars that just parked. That driver's side door will be opening soon.
 Mitigation Efforts: An aspect about bicycle accidents that many people may not consider is what you can do to reduce the physical effects. These mitigation efforts presume you were already in crash, so a few tips include:
It is stressed often, but many people could use a reminder to always wear a helmet.
Avoid loose clothing, skirts, or shorts that expose skin to road rash injuries.
Make sure to wear appropriate footwear that protects your feet, such as boots or sports shoes.
If possible, put on gloves, knee pads, and elbow protectors. 
Filing a Claim: When you are involved in a bike collision, your claim is actually covered by the same laws that apply to accidents between motorized vehicles. You file a claim with the at-fault driver's insurance company and make a demand for payment, based upon the losses you suffered. The insurer will investigate and present a counteroffer, at which point you may negotiate settlement.
Still, insurance companies often deny bike crash claims, so your next step in the process is litigation. You will need to sue by filing a complaint in court, and the proceeding concludes with a trial.
Call Now to Speak to a Georgia Bicycle Accidents Lawyer
You may be entitled to damages for medical expenses, pain and suffering, and many other losses after a bike crash. To learn more about your options, please contact the Forsythe Law Firm, LLC to set up a free case review. You can reach our offices in Atlanta, GA by calling 404-476-2717 or visiting our website.
Source:
gdot.aashtowaresafety.net/crash-data#/