How Do I Prove a Georgia Wrongful Death Case?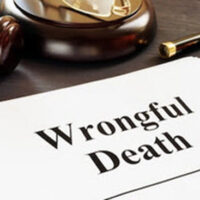 There is always the potential for serious injuries in an accident, but some incidents are so severe that a victim is killed through no fault of their own. According to the US Centers for Disease Control and Prevention (CDC), accidents are the fourth leading cause of death nationwide. Every year, almost 225,000 people are killed because of auto, truck, and motorcycle crashes, slip and falls, medical malpractice, workplace accidents, and many other preventable incidents.
If you lost someone close to you in an accident, you may know that you have rights under Georgia wrongful death laws. You can seek compensation for your losses, providing critical financial support during this difficult time. As with any personal injury matter, you will need to prove that you are entitled to monetary damages. A Fulton County wrongful death attorney will tackle the important details, but you may benefit from reviewing some basics.
Proving the Accident Case: Most fatal accidents happen because of negligence, which is the theory of liability that applies to most personal injury cases, including wrongful death claims. The essential elements you must prove are:
The at-fault party had a duty to act with reasonable care.
That person or entity breached this duty of care.
The breach of duty was the direct cause of the accident.
You suffered losses because of being hurt. 
Regarding element #2, the breach may be speeding, drunk driving, or running red lights in a fatal car accident. It is also a breach if a property owner does not maintain the space in a reasonably safe manner.
Standing for Wrongful Death Cases: The deceased person cannot take action, so Georgia laws specify who has the authority to file a lawsuit for wrongful death. A surviving spouse has priority in terms of standing, followed by adult children of the decedent. If there is no surviving spouse and no children, the parents of the deceased victim have standing to sue. The last resort is the personal administrator of the decedent's estate, who pursues the case on behalf of any heirs and beneficiaries.
Damages for Surviving Family Members: Wrongful death laws in Georgia take the view that the survivors are the victims, for they are the ones that suffer after losing a loved one. Compensation aims to make them whole, at least as much as practical under the tragic circumstances. You may recover:
Amounts paid for funeral, burial, and medical costs;
Lost wages the decedent would have earned;
Losses related to love, emotional support, guidance, education, and similar contributions.
Talk to an Atlanta Wrongful Death Lawyer About Your Legal Remedies
This overview about your rights is useful, but it is crucial to retain skilled legal counsel to assist with your case. Our team at The Forsythe Law Firm, LLC is prepared to pursue your remedies, including filing an insurance claim and taking your case to court. Please contact our Atlanta, GA offices at 404-476-2717 or via our website. We can set up a no-cost case review to discuss options.
Source:
cdc.gov/nchs/fastats/accidental-injury.htm