To Do's After Being Injured in an Atlanta Car Accident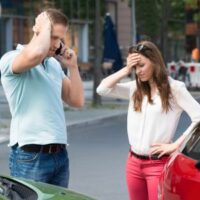 Georgia ranks high in terms of the number of car accidents among all US states, and statistics are proof of the dangers. According to the Georgia Department of Transportation (GDOT), there are more than 384,500 total crashes statewide every year. These collisions cause almost 2,000 fatalities, while another 150,000 people suffer injuries ranging from minor to severe. The physical, emotional, and financial losses for victims are devastating, so it is reassuring to know that you have legal remedies.
As you can imagine, the chaos and confusion after a car accident is overwhelming. You are in pain, bewildered, and worrying about other occupants of your vehicle. However, it is still important to separate from the commotion and take on a few tasks if you are able based upon your injuries. Your efforts can go a long way toward supporting your Atlanta car accidents lawyer, who will pursue the at-fault driver for damages. Some important To-Do's include:
Seek Proper Medical Care: Treatment for your injuries is your first priority, and medical care may be arranged for you if first responders arrive to apply first aid or transport you to the hospital. If your injuries are life-threatening, head to the ER. For same-day treatment, visit an urgent care facility or your own doctor. Getting medical treatment is essential for your health, but it also is important proof that your injuries are serious.
 Exchange Information with Drivers: All motorists are required to provide contact, driver's license, and insurance information when someone is injured in an auto crash in Georgia. You will need these details, since you will first file a claim with the insurance company to seek compensation for your losses. While exchanging this information, keep the conversation to a minimum. Do not admit fault or speculate about what caused the accident.
Grab Your Cell Phone: A camera is a powerful tool for collecting important evidence that could be used for your insurance claim, so use your cell phone to take pictures of:
Damage to vehicles;
Your injuries;
The intersection or stretch of road where the collision happened;
Traffic signs, lights, lane markings, and other traffic controls;
Indications of a crash, such as skid marks, destroyed trees, or mangled road guard rails; and,
Weather and traffic conditions. 
Collect Other Relevant Evidence: There may be additional sources of proof at the scene of a car accident, and it is best to gather the information immediately after the crash. Talk to witnesses and get their contact information. You should also jot down the names of businesses, which may have security camera footage of the collision.
Contact a Fulton County Car Accidents Attorney for Assistance
These tips should help you get through the aftermath of an auto crash, but you will need solid legal representation to get compensation for your losses. To learn more about your rights and remedies, please contact The Forsythe Law Firm, LLC. You can 404-476-2717 or go online to reach our offices in Atlanta, GA. We can schedule a free case assessment to discuss your legal options.
Source:
gdot.aashtowaresafety.net/crash-data#/