What Are My Rights After A DUI Car Accident In Georgia?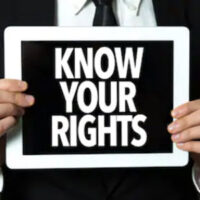 There are many mistakes by motorists that can lead to serious car accidents, such as failing to yield, not using turn signals, and improper lane changes. However, the results are especially tragic when the at-fault motorist was driving while under the influence of alcohol. According to the Georgia Department of Transportation (GDOT), these incidents are unfortunately common. Every year, there are almost 700 fatal crashes due to impairment and another 7,950 collisions that cause injuries to victims.
Drunk driving is illegal in Georgia and all US states, so the impaired driver could be arrested and sentenced to harsh penalties. A judge could order fines, jail time, and a driver's license suspension for a conviction. Still, punishment in a DUI criminal case does nothing to compensate victims for the losses they suffer. If you were hurt in a drunk driving crash, your remedy is a civil claim. You can rely on an Atlanta car accidents attorney to assist with the legal process, but read on for a summary about your rights after a DUI collision.
Criminal v. Civil Cases: The government is the plaintiff in a DUI criminal case, pursuing charges against a person who allegedly drove while intoxicated. The outcome is a verdict of guilty or not guilty, and the defendant faces penalties for a conviction.
You are the plaintiff in a drunk driving accident claim, and your objective is to recover the top monetary damages available by law. It will be necessary to prove that the at-fault motorist failed to exercise reasonable care, specifically by operating a vehicle while impaired. You must prove these facts by a preponderance of the evidence, a lower burden of proof than the criminal standard of guilt beyond a reasonable doubt.
 Legal Process in a Car Accident Claim: The first step with traffic crash cases is to file a claim with the at-fault driver's insurance company, in which you request payment for your losses. The insurer may respond with a counteroffer, and you may be able to work out a settlement out of court. If the company will not agree to a fair amount, the next step is suing in court.
Through both aspects of the legal process, it will be critical to have solid evidence of fault. A DUI ticket, the record from the criminal trial, and pictures from the scene are useful to prove your claim.
 Compensation for Victims of DUI Crashes: The point of damages is to make the victim whole after an accident, so you may qualify to recover for:
Medical costs for treatment, including emergency care, surgery, hospitalization, and related expenses;
Lost income if you were out of work because of your injuries;
Pain and suffering; and,
Other losses that affect your quality of life.
Set Up a Consultation with a Georgia Car Accident Lawyer Right Away
For more information about your rights after a DUI crash, please contact The Forsythe Law Firm, LLC in Atlanta, GA. You can schedule a case evaluation with an experienced auto crash attorney by calling 404-476-2717 or visiting us online.
Source:
gdot.numetric.net/crash-data#/